BUILDING WITH CRAFTSMANSHIP IN A ZIP CODE NEAR YOU
Desert Earth and Wood, LLC is an outstanding full-service residential Design + Build contractor providing services to Tucson and Southern Arizona. Our team has been providing quality design, new home construction and residential remodeling services for over 30 years. Our Design philosophy is to make the home environment unique and special for every family. We use creative ideas to make the most of your existing space using details and quality materials that will transform your home. Desert Earth and Wood, LLC builds functional and comfortable environments for your lifestyle.
Desert Earth and Wood, LLC uses attention to detail, careful research, and experienced construction management to make your project meet your expectations on time and on budget. We pledge to our customers our commitment and dedication to excellence in every aspect of their project.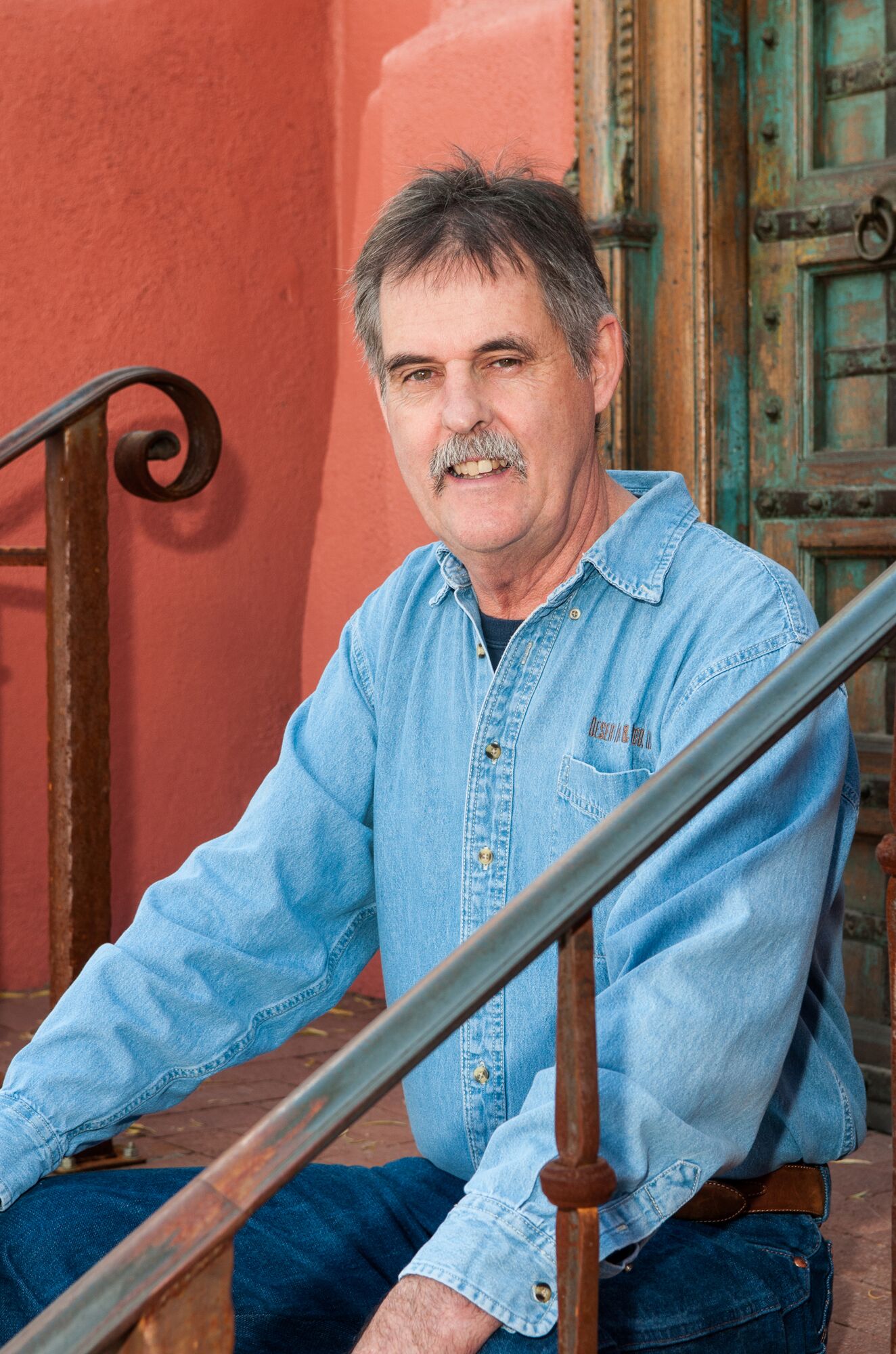 Tim was born into the military in French Morocco and spent the next 18 years experiencing cultures, architecture and music all over the world. His early exposure to a variety of cultural traditions has played a role in his ease in navigating a broad range of customer needs and aesthetic tastes. His easy-going approach helps the DEW team and the company's customers to avoid unnecessary stress often found in the construction industry.
Tim earned his BFA from the University of Arizona in 1976 and is a dedicated Wildcat fan. You might also find him performing in several local Bluegrass and folk groups, sawing on the fiddle or working the nightshift in his music studio The Guitar Garden.
He holds several licenses including a BPI Building Analyst Certification and EPA Lead Abatement Supervisor Certificate. He also qualifies the firm to hold an EPA Lead Renovator/Abatement Certification. Tim is also the qualifying party for DEW's Arizona Registrar of Contractors KB-1 license. He is active in and is a past president and Chairman of the Board of NARI of Southern Arizona. He is a current member of the Old Pueblo Business Alliance.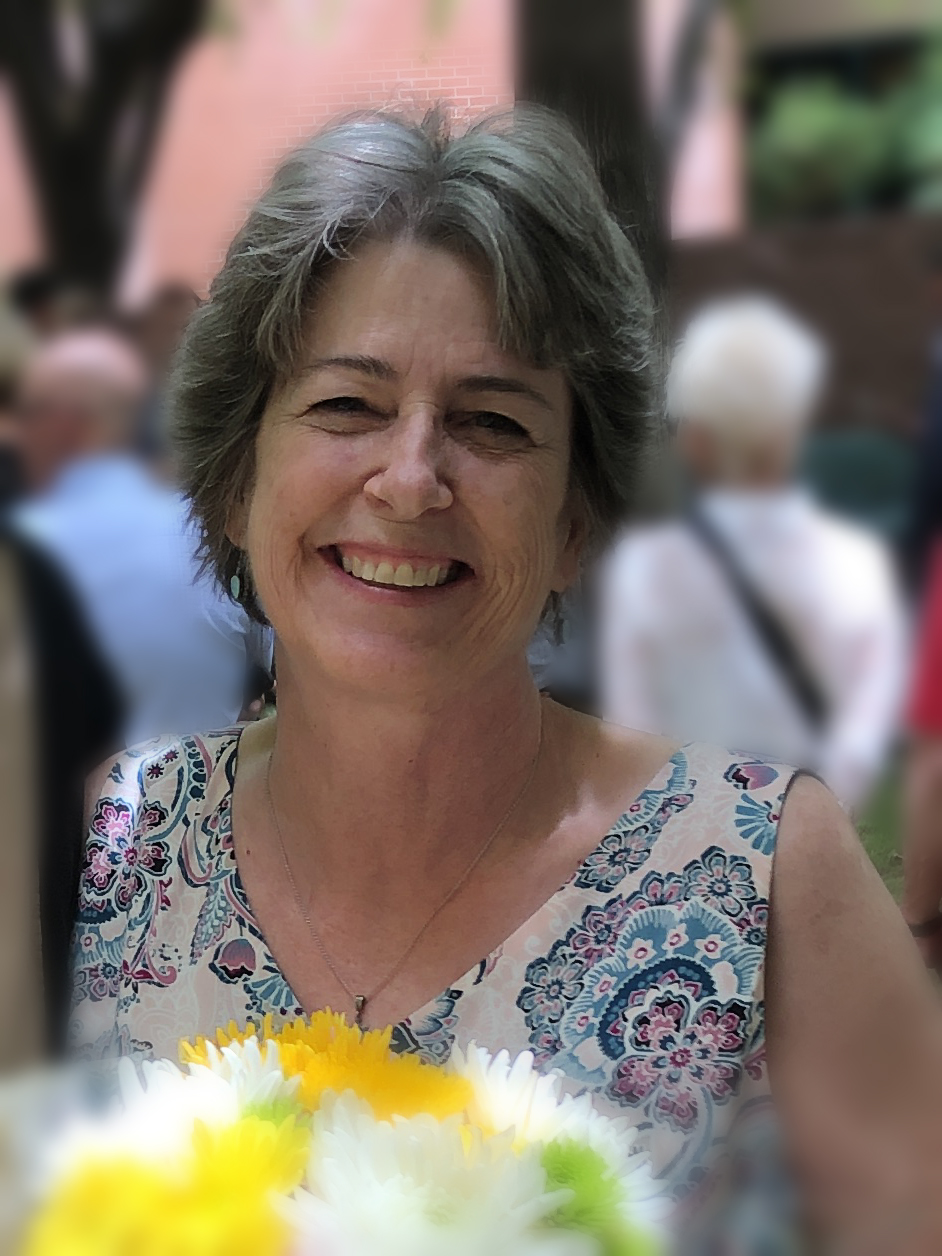 Jain Barrett, UDCP
Senior Designer and Project Manager
Jain is a Tucson Native, and she gets to be the one at a party to declare she was born here. She attended the University of Arizona School of Art and began a successful graphics career, spending over 30 years in aerospace technical illustration, hi-tech marketing and business management. This background prepared her well for the exacting detail work required as a designer and plan drafter for Desert Earth & Wood. Since joining the firm in 2006, Jain has taken on and mastered many software and technical challenges, including her continuing education in areas of Project Management, IRC Code, AutoCAD, and Universal Design. She has earned her UDCP certification with the National Association of the Remodeling Industry.
She might be found singing with local Bluegrass and folk groups, and loves to enjoy music at backyard gatherings. Her true passion is in the quilting community, and she has the sewing machines to prove it. Jain is also a Wildcat fan, especially basketball.
Jain works closely with Desert Earth & Wood clients managing everything from conceptual design to permitted plans. She continues to participate as an offsite coordinator during the construction phases and is committed to customer satisfaction.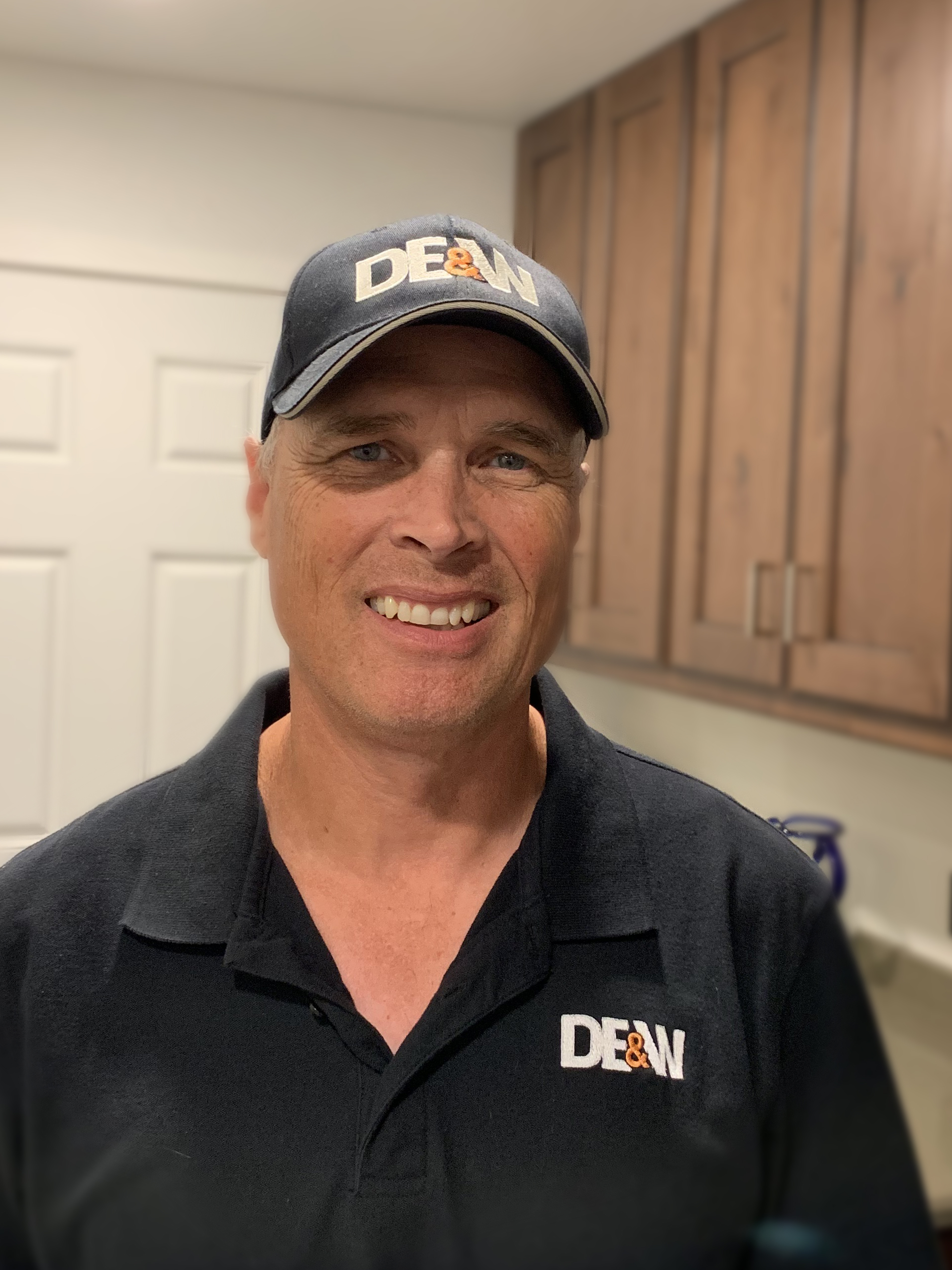 Kent Griese
Foreman and Superintendent
DEW had the good fortune of bringing Kent on board in 2005. Kent grew up and began his career in Iowa, working in the family lumber yard and learning from his relatives and peers the importance of integrity and hard work. He has devoted his career to understanding building systems and environments, and has a keen eye for quality control and personnel management. Customers and owners are consistently impressed with Kent's knowledge of the trade and his high level of clear communication. His sense of humor keeps everybody comfortable with the process.
Kent enjoys spending time with family and his granddaughters. Kent is a skilled and avid golfer and angler, and you'll find him on the weekends at the lake or on the links, depending on whether the fish are biting or if the Wildcats are playing.
Kent is a graduate of United States Army Construction School of Management as well as being an Army Core of Engineers Electrical and Plumbing Specialist. He has over 25 years in general contracting experience with a wide range of completed projects ranging from grain elevators to Custom residential ground up projects. He is EPA-certified in Lead Abatement Worker and Renovator Training and OSHA Certified.